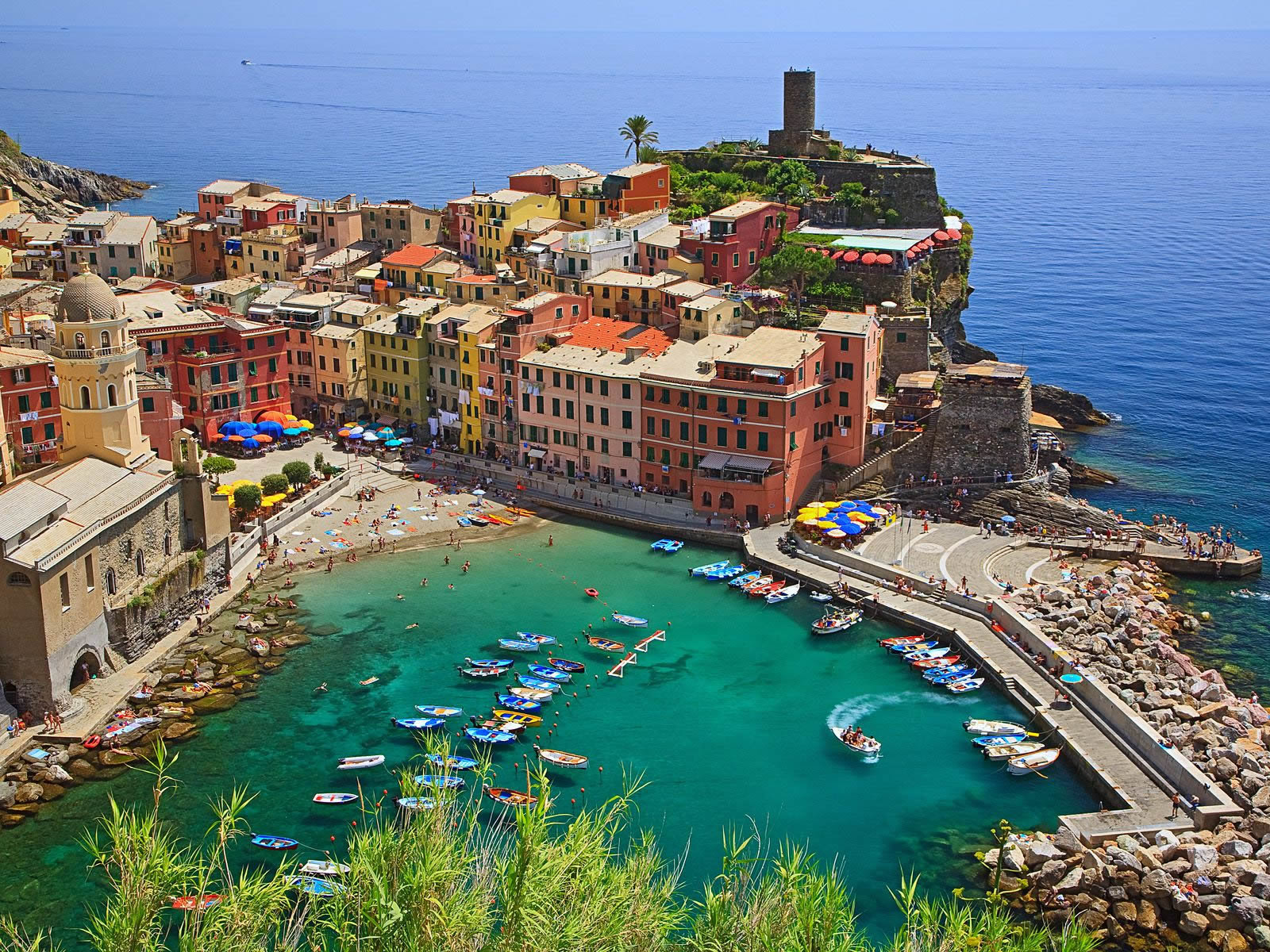 Shore Excursion Cinque Terre Tour
We are one of the few companies able to provide this service on a fully escorted day tour. Once in the area, driving inside the Cinque Terre (literally "five towns") is difficult so we'll park our car and walk with you to discover these amazing towns.
Riomaggiore is the first of the five towns to be explore. Here you can see a unique Mediterranean scenery. From Riomaggiore we'll reach the charming Manarola walking along the "Path of Love" for about 20 minutes. Along the path you can enjoy breathtaking views of the rocky coast.
We will show you the most beautiful corners of Manarola so you can take amazing photos then we'll get the ferry boat towards Vernazza. While sailing, you can enjoy a beautiful view of Corniglia. Once arrived in Vernazza, first we'll visit the church built in the 1300 over the rocks. Then we'll take a walk along the local narrow roads towards the watch tower built to prevent attacks by medieval pirates. Vernazza is the smallest of the five towns, but offers us a magnificent example of the fisherman's life in this part of Liguria.
The last town we'll visit is Monterosso, the larger one (about 1000 inhabitants). Here you can stroll around visiting little shops, the two Churches and its ancient city center. You may take the opportunity to have a nice lunch in one of the local restaurant proposing fresh sea food dishes. Do not forget to taste the local selection of white wines.
For our private tours competitive costs are on request; at disposal newest Mercedes Vehicles and english speaking Drivers