Welcome!
Florence introduced by Giulia Ceccato, Professional Licensed Tour Guide of Florence.
I gladly wish to offer you an unique experience visiting the world's most beautiful and interesting town of Florence.
The capital of the Renaissance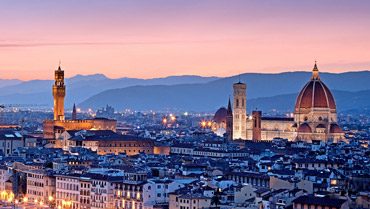 I'm a Professional Licensed Tour Guide of Florence, passionate and expert, eager to share my knowledge with you.
I'm proud to introduce you to the highlights and most significant secrets of Florence, legends, history, arts and much more are the outlines of my day with you.
Our time together will be even more unique as i will be totally dedicated to you, ready to respond to any question in my competent and humorous way, never boring or lifeless explanations, but engaging talk. If you are looking to enrich your stay in town try one of the proposed tours, farthest possible alternative to mass tourism. Welcome to Florence and make the most of it!
I'm glad to offer you a wide range of tours.
All major informations about are available by clicking the links.
All my tour are private and never shared with others.
If museums are in the reserved service i will provide you of the necessary reservation to avoid any long waiting lines of visitors the tickets then will be paid by you directly at the museum at the official cost.
Contact us at info@florenceforyou.it now and let us guide you in the wonderful city of Florence!